My Life-Coach - Experience the Miraculous Difference in You
Bach Flower Therapy (BFT)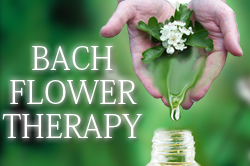 Bach flower remedies is a system of 38 flower remedies that corrects emotional imbalance. Dr. Edward Bach discovered this system in 1934.During his practice he realised that diseases are cured easily if patients' emotional and mental roots of diseases are corrected. He shortlisted 38 flowers that had highest characteristics for balancing human emotions.

The Bach Flower Remedies restore the balance between mind and body by casting out negative emotions such as fear, worry, hatred, anxiety, overthinking, depression, gloom, indecision etc. which interfere with the Equilibrium of the being as a whole and brings peace and happiness, so that the body is free to heal itself.

Mrs. Ambika Nair is a Bach Flower Therapist and helps her clients identify the right Bach Flower remedy, as many times, when an individual is in crisis, he /she cannot focus in understanding his own problems and select the correct remedy.

She empowers her clients to then study about the remedies so that they are self-dependent in future.

Register for your Session today!
Perfect Health Discovery (PHD)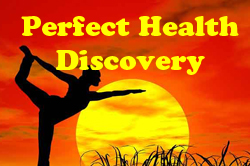 Ambika Nair is a Volunteer of Tej Gyan Global Foundation (Happy Thoughts) ,a NGO and Spiritual Organisation ,founded by Sirshree, an Enlightened Spiritual Master, in 1998.

She is associated with TGF since 20 years and got several of her answers of her spiritual quest of the Final Truth ,after attending the Retreats of Happy thoughts . Click here for joining the Ultimate MA retreat conducted by Tej Guru Sirshree, through his System for Wisdom.
She had volunteered in PHD - conducting Perfect Health Discovery, a holistic workshop on Alternate techniques ( EFT ) for public. She has been a compiler of Health related articles, since 8 years for Yogya Arogya - A monthly magazine published by TGF.
Reiki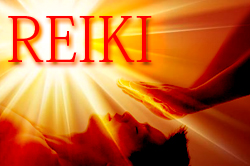 Reiki is the universal healing energy passed from the master to the students in their hands. Ambika Nair is a Certified Reiki Grand Master trained in the Usui System,can attune a student to become a Reiki Practitioner. She has received attunement from Mrs. Ganga Eswaran who is a Reiki Grand Master in Pune, India, practicing Reiki for the last 20 years. Mrs. Eswaran has trained more than Five thousand students through her centre- divinityindia.com
Wellness Nutrition
Medical Nutrition Therapy
Weight Management
Corporate Nutrition Program
School Nutrition Program
On-Line Consultation
Hospital Dietetic Department Set-Up
Sports Nutrition Services
RD Examination Syllabus Revision
Academics
Alternative Therapies