Testimonials and Case Studies
PATIENTS TESTIMONIALS:
WEIGHT LOSS TESTIMONIALS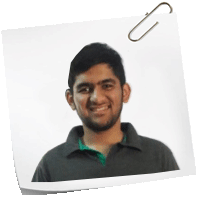 Reduced around 40 Kgs in just 15 months!
I, Rohan Ghotankar, started as a demotivated foodie, who had tried multiple ways of weight reduction but failed in all. I was determined to lose weight but never got the right guidance and hence left each method of weight reduction half way, because I was not able to obtain the desired results.
Finally, on during the January 2016, I visited ma'am for the first time, and there began the journey of a drastic change in multiple aspects of my life. The best things about ma'am (many but quoting a few)
1. The results are visible within days of starting the diet plan
2. You never starve. You eat enough so that you feel energetic throughout the day.
3. There are no fancy stuffs included within this diet. They were all natural ingredients which are readily available in nearby shops.
4. Ma'am also motivates you at every appointment, which helps you to perform better and loose more weight.
Lastly I would like to thank ma'am for her support and awesome diets which help me reduce around 40 kilograms in a span of 15 odd months.
- Rohan Ghotankar
(Rohan is an IT professional from Pune)
Here is my before -after snap: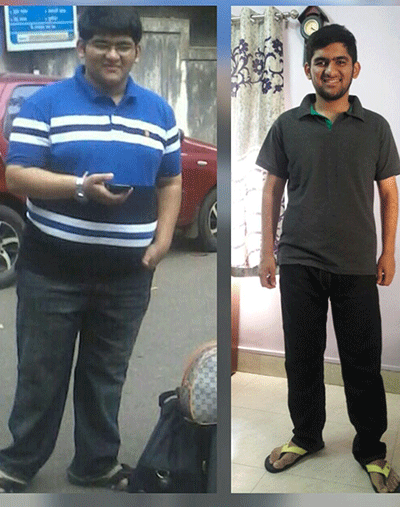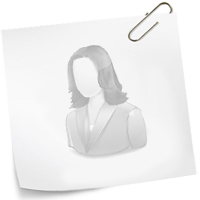 I am loving it!
I have lost almost 10kgs in 2 months and I am loving it. Thank you Ambika Mam, for making it possible!
--Shraavani Sistla
Each Human being Needs Nutrition-
Thanks to Ambika madam for guiding me from bottom of heart. Thank you!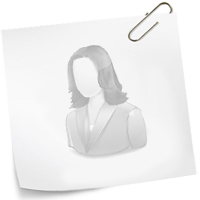 Wellness Nutrition
Medical Nutrition Therapy
Weight Management
Corporate Nutrition Program
School Nutrition Program
On-Line Consultation
Hospital Dietetic Department Set-Up
Sports Nutrition Services
RD Examination Syllabus Revision
Academics
Alternative Therapies